Bridges of Eden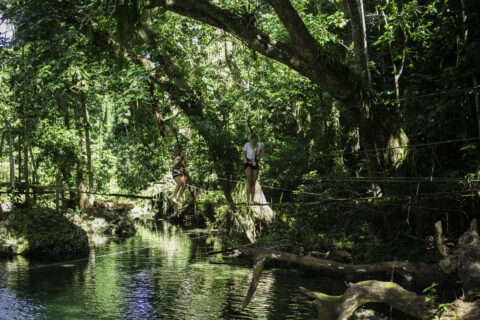 Both exhilarating and beautiful, this tour takes you through our gardens, into the riparian rainforest down to the bridges landing. From there you start the bridges circuit, crossing a series of suspended bridges, finishing with a mini ziiip.
Built and maintained to world class safety standards.
Click here for pricing
Duration: 2 hours
Eden Mini Golf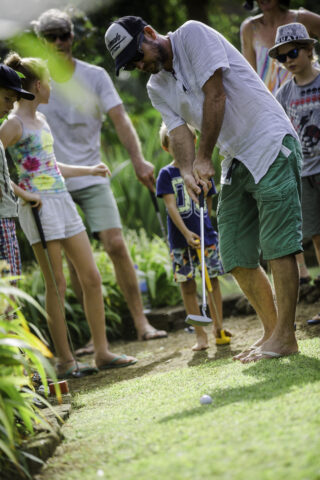 A uniquely Eden experience; enjoy a game that's fun for every generation! 18 Holes set amongst spectacular, tropical gardens. Ample seating around the course, if someone needs a rest from the sun! Avoid the vanilla vine obstacles, and watch our for Carolyn's sneaky tunnels! Putters for the short & tall.
(Self guided activity / not a tour)
Click here for pricing