All Guided Tours include a fresh fruit platter, a chilled bottle of water and a swim.
Children 4-14 years are half price
Children under 3 and under free.
Check out our gallery for all the fun you can have.
How to find us?
Click the map below to find us on Google Maps or just search for us in the Google Maps App on your device.
Need a transfer? We will be happy to organise, additional charges apply. Call reception on 7710765 to arrange.
Tour starting times?
Tours start 9.30am, 12.30pm, 2.30pm. Times are flexible & alternative times by prior arrangement.
Tour durations?
All guided tours are approximately 2 hours PLUS travel time to Port Vila (approx 20-30 mins)
Eden All Day Combo:  As long as you want! Minimum 3 hours.
 Fitness level & mobility requirement?
Low to medium level fitness to do tours. As Eden is a rather large property of sprawling gardens and stairs to and from the river, good mobility is required.
Do you accept credit card?
No, cash only. We do accept AuD$ NZD$ & US$
What age qualifies as a child for discount entry?
Children's prices are available for ages 4-14 yrs;  calculated as 50% of adult prices. Children 3 and under are free!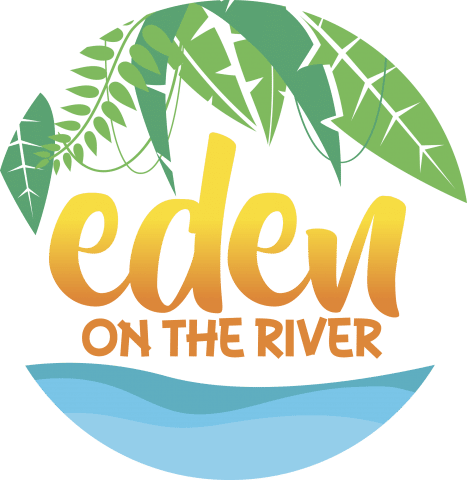 PH: 7710765 / 7395199
Email: [email protected]
Website: edenvanuatu.com
Facebook: Eden on the River
Instagram: @edenontheriver